If you're looking to get started with LinkedIn Ads, or want some inspiration for your next campaign, check out these examples. There's a particular ad for every objective, from lead generation to brand awareness. Learn when to use each type of ad, see some creative examples, and get tips for making your promotion.
When to Run Linkedin Ads
There are a few key factors to consider when determining whether or not to run LinkedIn Ads.
Consider Your Audience
When running a LinkedIn ad, it is crucial to consider the activity of your target audience. It is because the movement of your target audience will determine the effectiveness of your ad.
If your target audience is active on the site, they are more likely to see your ad and be persuaded.
However, if your target audience is not active on the platform, your ad will be less effective. You lose money without achieving results that affect the campaign's overall strategy.
Therefore, it is imperative to consider the activity of your target audience when running promotional material.
Look at Your Budget
Consider your budget and your goals for the ads. If you have a limited budget, you may want to consider other platforms where you can reach a broader audience.
When planning to run a Linkedin ad, carefully think about cost per click (CPC) to get the most bang for your buck. By understanding how CPC works and how it is determined, you can optimize your ad spend and improve your chances of success. CPC is ascertained by several factors, including:
relevance of your ad to the target audience
quality of your ad, and
the competition for the keywords you're targeting
The higher the CPC, the more competitive the market is for that keyword. Check out other Linkedin Metrics that suits your budget.
Make Sure the Timing is Right
Finally, think about the timing of your ads. If you are running it for a time-sensitive promotion, you'll need to make sure that you are running it at the right time to reach your target audience.
Types of Linkedin Ads and Ad Formats
Sponsored Content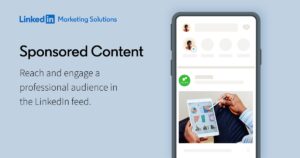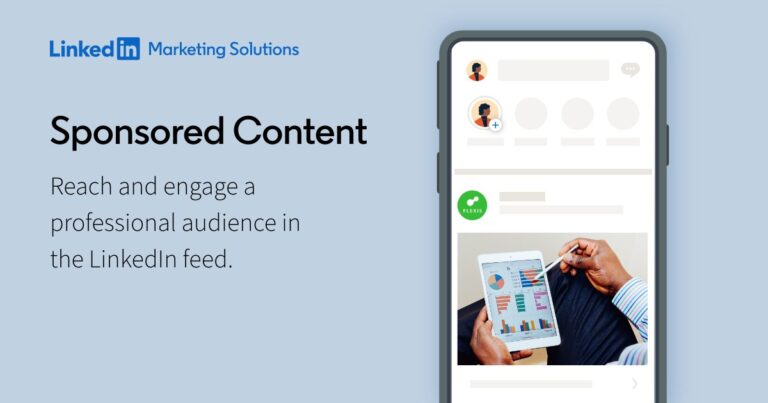 A Sponsored content is an advertisement that appears on LinkedIn as part of its user's feed. Sponsored content may be in the form of an article, video, or image and is often created by its native advertiser.
This type of ad is designed to be native to the platform. It intends to blend in with the rest of the content.
Sponsored content is a powerful way to reach your users. It allows advertisers to target their audience with laser precision.
Users are also generally more engaged with the content on the platform than users of other social media platforms. Keeping Sponsored Content is a particularly effective way to reach your audience with the right intentions.
Direct Sponsored Ads
A Direct Sponsored ad is a type of advertisement that allows businesses to target specific users with personalized messages.
Users who see these are more likely to take action than those who see other types of advertisements on the site.
This type of advertisement is a great way to reach out to potential customers and clients on the platform.
When to Use Sponsored Content or Direct Sponsored Ads?
An advertisement appears directly in a user's news feed, it naturally generates increased engagement. To persuade readers to click on your landing page or raise brand awareness, you can utilize more text and larger graphics.
Using Sponsored/Direct Sponsored Material is an excellent approach to increase traffic to a blog post if you have content to promote. You can use a picture, a video, or a carousel of photos to advertise in Sponsored Content advertising.
Text Ads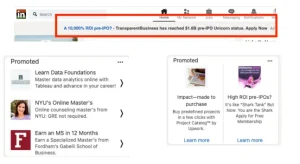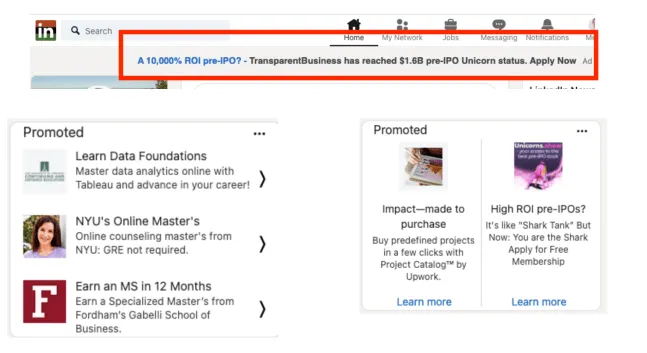 Text Ads are a form of advertising that allows businesses to reach their target audience through short, text-based promotions.
Text ads can target users based on their location, job title, or other factors. These are a relatively new form of advertising. Still, they have already proven to be an effective way to reach potential customers on the world's largest professional networking site.
When to Use Text Ads?
Text Ads are a great option if you're looking for a quick campaign that's straightforward to set up and manage. They are excellent for promoting your brand.
Text advertisements have a lower CPM than other LinkedIn ad options making them less expensive.
Sponsored InMail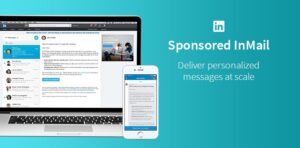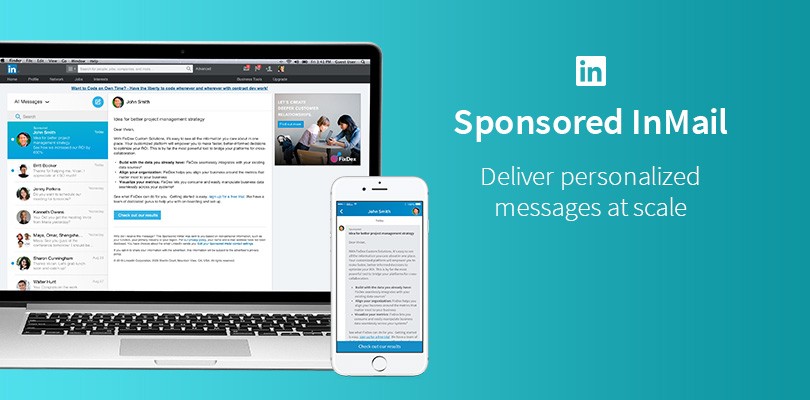 Sponsored Inmail ads are targeted advertising that allows businesses to send messages directly to potential customers through their Inmail inboxes. These are highly personalized and can be customized to target specific audiences, making them an effective tool for reaching out to new customers.
Sponsored InMail messages can be viewed on any device by the recipient.
A unique greeting, a call-to-action button, body text, and the option to include a link are all included in sponsored InMail messages. On a "cost per send" basis, these messages are purchased.
Thus, each message has a charge. Unlike conventional InMail, ad format appears in the message center.
Dynamic Ads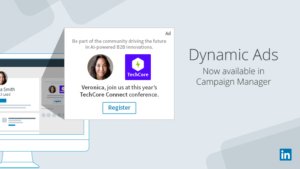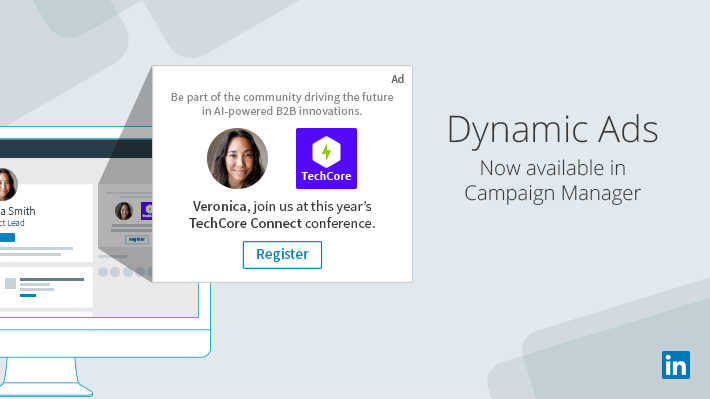 Dynamic Ads allow businesses to show personalized promotions to their target audience. It uses information from a business's page to create advertisements.
Businesses can use this type of ad to promote their products or services to users who have visited their website or engaged with their content.
It will then show these to users when they are most likely to be active on the platform.
It is a powerful way to reach your target audience. Using the information from your page, businesses can create personalized and relevant promotions for their target audience.
It results in higher click-through rates and more conversions.
When to Use Dynamic Ads?
As a means of driving traffic to a company's website or a specific landing page, dynamic advertising has been incredibly effective. Ads are generated dynamically using data from their profiles, which is why this is the case. These are ideal if you want to promote job openings or obtain followers.
With the help of the dynamic ad, members can also provide you with their full names and email address immediately.
Your content will begin downloading to the user's desktop when they enter their information into the ad unit. It only displays two graphic advertisements on a page when employing Dynamic ads, which is a significant advantage.
Lead Gen Forms
Lead gen forms are a great option when running ads because they allow you to collect leads directly from your target audience. Using lead gen forms lets you collect information such as name, email, job title, and company name from your target audience, which you can then use to follow up with them and convert them into customers.
When to Use Lead Gen Form
There are a few key things to consider before using lead gen forms.
First, consider your audience and the stage of the buyer's journey. If they are in the early stages of research, they may not be ready to provide their contact information.
In this instance, you may want to use a lead gen form to capture their information so you can continue to nurture them until they are ready to buy. Another thing to consider is the product or service you are selling.
A lead gen form requires a lot of education or a complex sales process. In contrast, it can be a great way to start that process by getting contact information so you can follow up.
And there you have it! These are the examples of LinkedIn ads that can help you achieve your business goals and some guidance on when to use them. It can be a great way to reach your target audience and achieve your business goals, but it's essential to use the right ad for the right circumstance. With these tips in mind, you'll be well to success.