In Account-Based Marketing (ABM), direct mail is an essential strategy, but for beginners, it can be a challenge. That's why we've put together a guide to direct mail in ABM, and how it is a crucial way to generate leads and convert them into sales. 
Why Is Direct Mail Important To Your ABM Campaign?
In ABM, companies combine their sales and marketing teams to target specific leads and provide personal support that guides potential customers through the sales process. 
Direct mail can help you to personalise the sales process and directly market your products or services to a specific audience. You can create profiles of the leads that you're targeting and then provide them with direct mail that reflects their needs and helps them to see that partnering with your company can benefit them.  
Other benefits of direct mail in ABM campaigns include:
It's easy to personalise 

Direct mail can be sent to a named recipient, increasing your chances of a response

It shows that your business has invested time and energy into communicating with your lead

The results are measurable so you can understand and share the results of the campaign

Direct mail is flexible, meaning that you can adjust each campaign to your business and client needs

It helps you to boost brand recognition among targets, so even if they don't buy from you as a result of the campaign, you'll still benefit from it

It's cost-effective as it doesn't cost much to post out content to a range of recipients  
How Can You Use Direct Mail In Your ABM Campaign?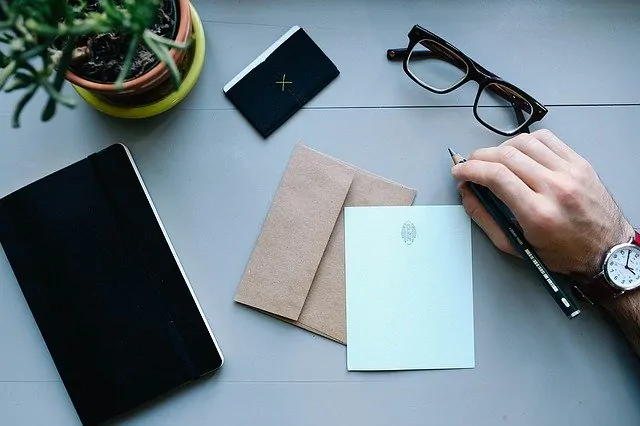 Direct mail can come in a range of forms, such as brochures, leaflets etc, which are posted through the letterbox of your target recipients. You can use these materials to reach out to prospective clients and provide them with targeted support.
One of the best ways to introduce your lead into the sales funnel is to provide them with a resource for free. Free resources for direct mail campaigns could be:
Brochures with instructions and how-to guides

Coupons or discount codes

Free samples

Case studies 
By offering free support, you will show that your company can provide value even before the client chooses to place an order. You'll also build a positive association in the recipient's mind; after all, receiving something for nothing is an enjoyable experience. 
The free resource will also give them the chance to see how your business can benefit them, thus pushing them towards getting in touch with you and, potentially, making a purchase. 
Can I Follow Up On Direct Mail?
Direct mail, particularly unsolicited direct mail, can be challenging to follow up on, as you don't know why the target ignored the previous communication. 
An ideal way to respond is to provide supplementary resources or information to add to the content you provided in your first message. 
For example, if you sent over an article in your first communication, then you could consider sending over another article that's on the same topic in your follow-up. 
This approach will create cohesion and ensure that your ABM campaign looks professional and targeted, rather than haphazard and sloppy. 
Each follow-up message should refer to the previous communication so that you can show that each message is connected and encourage the recipient to respond and engage with you. 
How To Handle A Response
When you finally get the response you've been waiting for, you need to work on building a relationship with your potential client. Answer their questions and introduce them into your sales funnel to convert them from a sales lead to a paying customer. 
You should continue to offer them a personal approach throughout the campaign so that they feel that you're supporting them, not just selling to them, which is one of the main benefits of ABM campaigns. You can combine marketing with sales to subtly steer potential customers towards your products or services, rather than directly encouraging them to buy from your business. 
Measuring The Impact Of Your Campaign 
You can measure the impact of each direct mail campaign which you carry out as part of your ABM using a range of variables. You could decide to measure the impact based on responses, or conversions, or sales. 
With physical post, it can be hard to measure the impact that you've achieved. You could consider including a specific discount code, which is unique to the direct mail campaign. Whenever someone makes a purchase using this code, you'll know that they were engaging with the direct mail you sent to them.