Account-based marketing is all about choosing who you want to target and tailoring your messaging accordingly. This sounds great in theory, but how does it actually work? Here are some examples of ABM being put into practice.
ABM Campaigns for Managed IT Companies
Target Accounts: We ran an ABM campaign for Enable Technology, with the aim of scaling up their leads and getting more businesses to use Enable Technology as their IT support provider. The campaign was targeted at Financial Directors of businesses with 300-1000 staff, based in London.
Channels: This would be achieved through a multi-channel online campaign, utilizing LinkedIn ads, emails and education sequences.
Messaging: As the campaign was focused on finance sector companies, the core message focused not only on Enable Technology's IT services but also emphasized the company's history previously working in the financial sector. This served to personalize the messaging, as well as lend further credibility to the brand.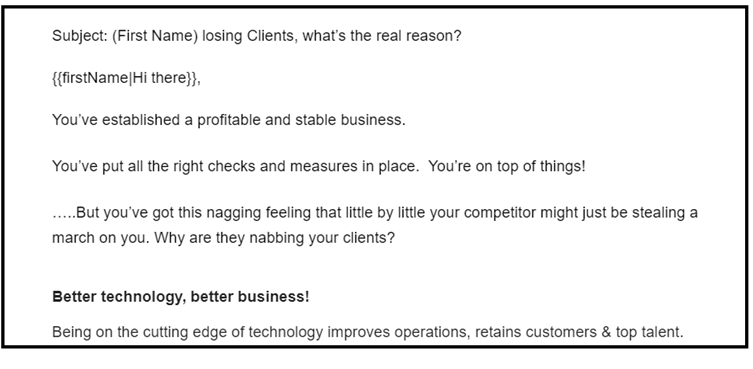 Here is an example an email template used in the campaign. The copy used makes the messaging all about the client, and not all about how good Enable Technology are. It identifies common issues within the sector being targeted and shows how Enable can be a solution to their problem. This also highlights that Enable Technology understand the sector and know what they are talking about, increasing the chances of generating a lead.
When a lead is generated and a client moves through the sales pipeline, an auto-email education campaign begins, in order to nurture the lead and begin to establish a relationship.
ABM Stars Campaign to IT Support Providers
Target Accounts: Here at ABM Stars, we ran a campaign targeting IT businesses with 10-100 staff members, offering to scale-up their lead generation.
Channels: Once a list of target accounts had been identified, we sent a letter to each business, and attached a small cartoon to add humour and personalize the letters.
Messaging: The messaging focused the 'pain point' of the sector (in this case, IT companies struggling to scale their leads), as well as explaining who we were and how we could help them. Of the 210 sends, just over 12% of responses were positive or future positive. A multi-channel campaign could then be put in place to follow-up on these positive leads, to increase the chances of converting the lead.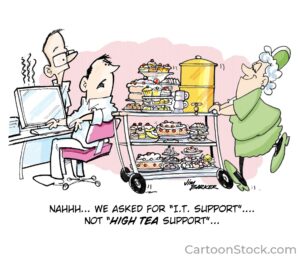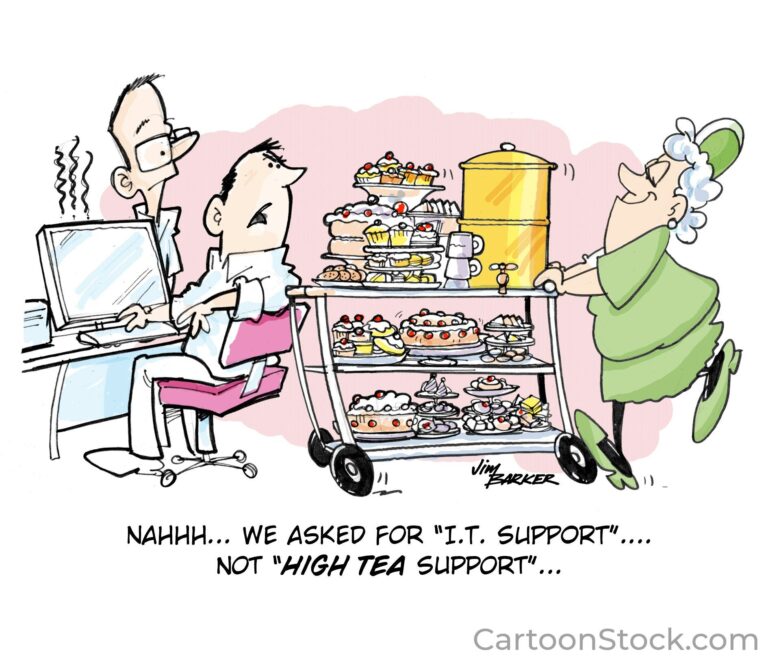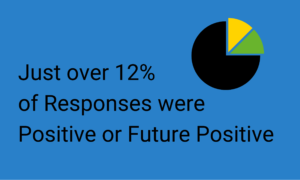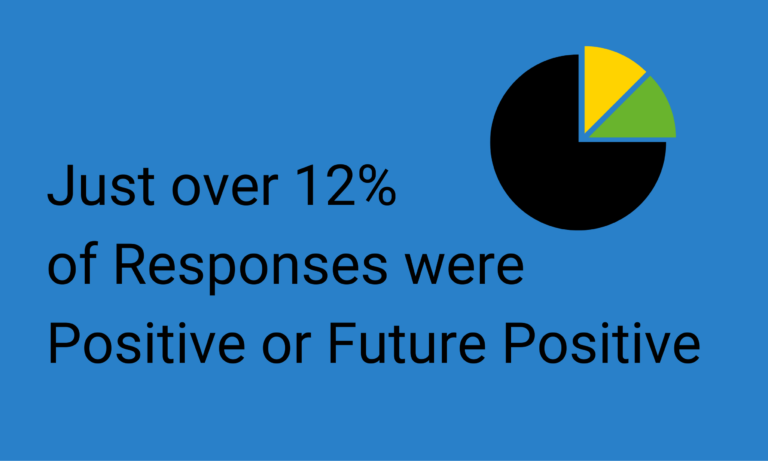 ClicksInContext Campaign to Groundcare/Agriculture Dealerships
Target Accounts: ClicksInContext ran a video campaign on LinkedIn, targeting Groundcare and Agriculture dealerships, with the aim of getting more dealers to use ClicksInContext for their ABM campaigns.
Channels: An effective way to run an account-based marketing campaign is through the use of video. Videos can be used in advertisements, as well as on websites and landing pages. They can be a good way to engage a potential prospect, and encourage them to move on to the next stage of your sales pipeline.
Messaging: The opening line of any video is crucial, in order to capture attention and ensure prospects continue to watch the whole message, and ideally, take action and engage with your company. This video was tailored specifically for the Groundcare/Agriculture industry, and so the opening line immediately highlighted a common 'pain point' within this sector, in this case "Most dealers struggle at winning Google". This will engage the viewer and shows that ClicksInContext understand the industry. The video is not all about ClicksInContext, but is instead focused on the struggles Groundcare/Agriculture dealers face and how they can help. This is further backed up through the use of statistics, lending credibility to the brand and helping to build trust with the viewer.
The copy in the video uses buzzwords such as "proven winners" and "easy for you to win". All messaging points towards a clear action for the viewer to take, to encourage any prospect to take action and progress to the next stage of the sales pipeline. It is very important that you have 1 clear action at the heart of your video. If you have more than one action, or your action is not made clear enough, you may confuse the viewer and lose out on potential business. Video structures can also be replicated and tweaked towards different sectors and businesses also, which increases the number of businesses you can reach.