There are many social media platforms to choose from when marketing your business. However, LinkedIn is a platform that is often unnoticed.
If you're looking for a way to step up your B2B marketing campaign, consider using LinkedIn Newsletter.
LinkedIn Newsletter is a great way to connect with potential customers and partners. It can help you promote your brand and product too.
Here are some advantages of using LinkedIn Newsletter in your B2B marketing campaign.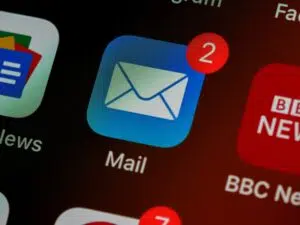 A LinkedIn Newsletter is a regular email update that LinkedIn sends to its members, containing recent news and updates from the site.
It is a way for LinkedIn to inform its members regarding what is going on with the site, and provide them with new and captivating content.
Companies Leveraging the LinkedIn Newsletter
Several well-known B2B companies have succeeded in applying LinkedIn newsletters as part of their marketing strategy. Some of these companies include HubSpot, Marketo, and Salesforce.
Each of these companies has been capable of using LinkedIn newsletters to reach their target audience and generate leads.
HubSpot, for example, is a company that provides marketing and sales software to businesses.
They have used LinkedIn newsletters efficiently and provided valuable content that helps their target audience stay up-to-date on the latest trends in marketing and sales.
As a result, HubSpot has put up a large and engaged following on LinkedIn, which has helped them generate leads and close deals.
Benefits of LinkedIn Newsletter
In any successful B2B marketing campaign, LinkedIn should be one of your go-to platforms. And one of the most outstanding tools on LinkedIn is its newsletter feature.
By creating a newsletter and sharing it with your LinkedIn connections, you can stay top-of-mind with potential clients and partners, and drive traffic back to your website or blog. Here are some of the benefits you can avail yourself:
Easier Connection to Target Audience
LinkedIn marketers can capitalize on the power of LinkedIn Newsletter to connect to their target audience by utilizing a few key strategies.
First, they can use the newsletter to share timely and relevant information with their audience. It includes industry news, updates on their company, or even new blog posts or articles that their target audience would find interesting.
Additionally, LinkedIn marketers can use the newsletter to showcase their company's expertise and thought leadership.
By sharing helpful tips, tricks, and advice, they can position themselves as the trusted resource for their target audience.
Finally, LinkedIn marketers can use the newsletter to back drive traffic to their website or blog. Including links to their latest content can encourage their target audience to visit their site and learn more about what they do and the values they care about.
Organic and Built-in Audience
There are several reasons why it is easier to deliver your message to a built-in audience on LinkedIn.
LinkedIn provides a platform that allows users to connect in a professional context. It implies that users are more likely to be receptive to messages delivered through LinkedIn, as they anticipate receiving professional communication on the platform.
Moreover, it has a built-in system of connections and networks that users can tap. It makes it easier for users to find and connect with others who share their interests and goals. It is handy for users who are looking to build professional relationships.
Besides, it is a highly-trafficked site with a large user base. It ensures that your campaigns are seen by a considerable number of people. The more people who see your campaigns, the more likely it is that you will generate interest and sales.
Applying a highly-trafficked site will give you access to a large pool of potential customers. It is necessary as it increases the chances that you will be able to find interested customers in what you have to offer.
Strengthen Authority
Sharing updates on the LinkedIn newsletter is a great way to strengthen your credibility and authority in your industry.
Keeping up with the latest industry news and developments, you are sharing timely and relevant information with your target audience.
It, in turn, helps to build trust and confidence in your abilities and expertise.
Furthermore, by sharing your insights and thoughts on industry news, you are also demonstrating your thought leadership, which can further boost your credibility and authority.
It helps to keep readers informed about what is going on with a company or organization. It can be practical for those who may not have time to check the website or social media accounts regularly.
Promoting Business at a Larger Scale
There are some reasons why promoting your brand using a LinkedIn newsletter can be practical.
First, LinkedIn is a professional social networking site with a large and engaged user base.
The users of LinkedIn are professionals from a variety of industries who are looking to connect with other professionals, build their networks, and find new opportunities. It provides you with a ready-made audience for your newsletter.
Secondly, LinkedIn offers several features and tools to help you create a professional and effective newsletter.
These include the ability to format and design your newsletter and to track metrics such as engagement and reach.
Finally, LinkedIn also provides opportunities to share your newsletter with a broader audience through its sharing and networking features.
Better Customer Relationship
The LinkedIn newsletter is a necessary tool for improving customer relationships. It helps keep customers informed about the latest news and developments from LinkedIn and allows them to share their updates and thoughts with the other members of the community.
By staying in touch with customers through the newsletter, LinkedIn can build stronger relationships and improve customer satisfaction.
Furthermore, customers can also see updates on their network, which can help keep them informed of new opportunities or potential business partners. Plus, the newsletter provides a way for customers to contact LinkedIn customer service if they have any questions or concerns.
By providing this service, LinkedIn can improve customer relationships and keep them coming again for more.
The LinkedIn newsletter can help you reach your target market and promote your business by building relationships with potential customers and partners.
On the off chance that you're not using a LinkedIn newsletter in your B2B marketing campaign, you're missing out on a valuable opportunity to connect with your target market.