One of the main benefits of using account-based marketing is that you can provide your prospective clients with personalised marketing materials that resonate with them and help them to see the value of working with your company. 
By profiling your leads and then providing them with targeted, bespoke content and support, you'll be able to identify their pain points and show them how your business can help with them.
ABM might sound like a challenging approach that involves a lot of effort. However, if you take the time to use inbound marketing to generate quality leads, and then combine the expertise of your sales and marketing departments, then you could earn lucrative orders and long-term relationships from this innovative tactic. 
Many businesses now use ABM, so if you want to make the right impression every time, then you need to stand out from the crowd.
Using creative ABM strategies can help, and one of the best of these is to create custom products and solutions to gift to your prospective clients and show them how serious you are about working with them.
Thinking of unique gift ideas can be a challenge, which is why the account-based marketing experts at ABM Hero have put together a list of innovative ABM gift ideas to inspire you and drive your campaign to success. 
Personalised Mugs
One of the coolest gifts our ABM Heroes came up with was 'personalised mugs'. Yes, it's a common gift given to our acquaintances like friends or family members. But when it comes to ABM campaigns, it's a different ball game. You need to do your own research to decide on the right content that goes on the mugs without seeming too cheeky!
Some of the tactics used to find out the interests of the target audience are:
Chat up the reception in their office
Browse through their LinkedIn profile and posts
Send Out Bespoke Keyrings
A classic but still a good idea, a bespoke keyring with contact details and a personalised message on it is a great way to show your prospective clients that you care for them.
Most people use their keys multiple times a day, so your keyring will be a constant reminder of your company and keep its name at the forefront of their mind.
If your lead is a prominent person who spends a lot of time in the company of others, then a keyring could also help you to increase your brand authority and recognition.
Create A Unique Piece Of Art
When pitching to T-Mobile, one data company took its ABM campaign to a new level by creating a bespoke comic book based on the CEO's favourite series.
If your company is offering creative services, then this could be the ideal solution for your team. You can create custom art, prints or video content to showcase your skills and encourage leads to convert.
Creating custom art can also help you to promote your business and show the lengths that you will go to for your potential clients.
Sharing your art on social media or sending it to your email base can help you to get the word out and highlight the dedication of your marketing and sales teams, as well as the creativity that your company has to offer.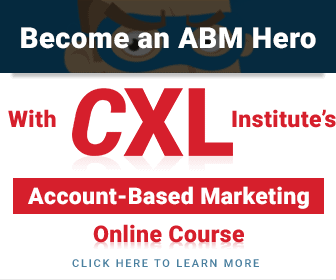 Offer Personalised Pet Products
Pets are big business, with more and more 'pet parents' committing vast portions of their salaries to their beloved animals.
If you want to make an impact on your prospective client and show them that you are committed to offering them a 1-1 ABM campaign designed around their unique needs, then consider offering bespoke pet products.
These might be tasty treats, or a coat with your branding on it, or even a chew toy for them to enjoy. Whatever you choose, you should do your research before you send it to your prospective client, so that the product will actually benefit their pet and interest them.
Make A Video To Show Them How Your Offering Works
Many of your prospective clients will be busy business people, who don't have the time nor the inclination to read through vast swathes of marketing and sales material.
If you really want to capture their imagination and get their attention, then consider creating a video that shows them how your offering can benefit them personally.
A video will allow your prospective client to visualise how your product or service will help them, and also show them that you have taken the time and put in effort on their behalf.
Try Offering Them A Game
Playing your prospects might seem counterproductive, but if you integrate gamification into your ABM campaign, then it could achieve incredible results.
Consider building an app or online game that potential customers can play, which will give them a distraction and could help you to learn more information about your prospect and what they are looking for from your company.
The game could include trivia questions, which your prospect can answer. It might also involve personalisation, such as a graphic that looks like your prospective client or a feature that relates to them.
Keep Innovating And Adapting 
The ABM market is continually changing, and customer expectations are always on the rise. Sign up for the ABM Hero newsletter to stay ahead of the latest market developments and get inventive ideas sent straight to your inbox, so you never have to go looking for them.