Business-to-business (B2B) marketing automation software provides tools to help companies attract and convert leads.
By automating the repetitive and time-consuming tasks associated with marketing, these platforms allow businesses to free up resources to focus on strategic initiatives.
There are multiple B2B marketing automation software tools available on the market, each with its features and capabilities.
To help you choose the right platform for your business, we've compiled a list of 13 of the best B2B marketing automation tools.
What is Marketing Automation?
Marketing automation is the process of using technology to automate marketing tasks and processes.
It includes anything from email marketing and social media campaigns to targeted ads and lead generation.
The goal of marketing automation is to make marketing more efficient and effective and free up time for marketers to focus on strategic tasks.
Marketing automation often involves the application of software platforms that provide a wide range of features and tools like data analytics.
These platforms can be applied to automate plenty of marketing activities, such as sending out email campaigns, tracking leads, and segmenting customers.
Marketing automation can be a great way to improve the efficiency and effectiveness of your marketing efforts.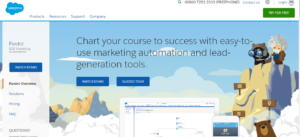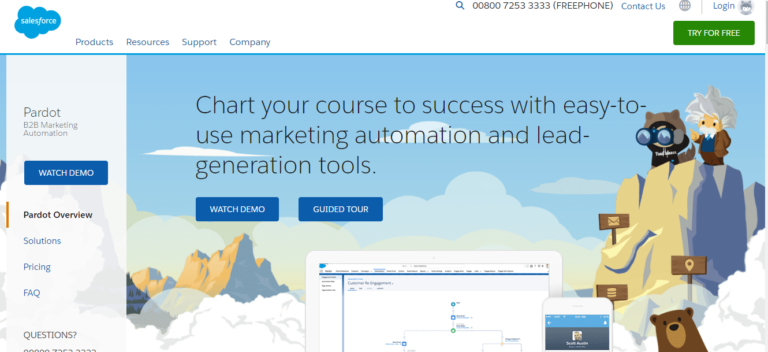 Pardot is a software platform that helps sales and marketing teams collaborate better. Lead generation, lead management, and lead nurturing are just a few of the tasks that will be made easier with the help of this software.
As a result, firms stand to benefit from more contract closings and better sales and marketing efforts. Sales and marketing can benefit from Pardot's efficiency and effectiveness enhancements, making it a beneficial tool for both.
Pardot can help sales teams produce and handle more leads competently. It is possible to automate and streamline several marketing operations, such as lead creation and lead management, with the aid of Pardot.
Some of the special features available in Pardot are:
Visitor tracking
Content personalization
Real-time sales alerts
Lead scoring and flow assignment
Email marketing
Pardot provides advanced AI-based solutions. You can also connect it with other Salesforce products to compose your suite.
The number of Pardot users (global): 150,000+
In terms of marketing automation software, Pardot is a popular choice for large corporations. It costs $1,250 a month for the cheapest package (Growth). With AI, the most popular option is $4,000 (or more if you have 10,000+ contacts).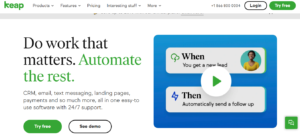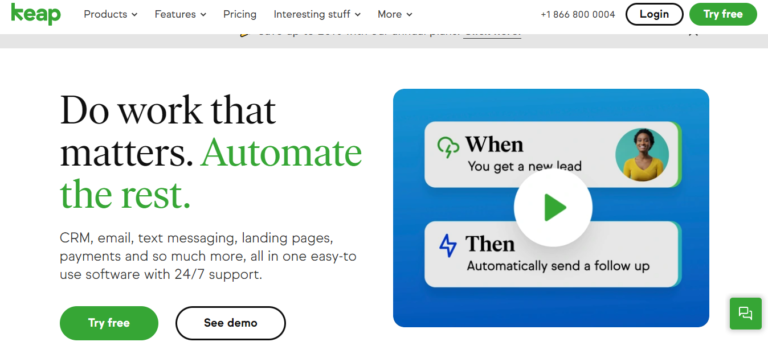 Out of all plans and solutions offered by Keap, Infusionsoft is the most powerful combination. It has:
A/B email testing
Customizable dashboards
Advanced campaign-building tools
Checkout pages and order forms
Keap is user-friendly and it targets small business owners who need one tool for optimizing their sales funnel. Infusionsoft takes it one step further and adds some advanced features.
The number of Infusionsoft users (global): 140,000+
Infusionsoft Pricing: You can use Infusionsoft for $199 per month. However, you'll also need to pay additional monthly fees once you get more than 500 contacts.


Marketo's unique selling proposition is a strong focus on account-based marketing.
Marketo Engage has many advanced marketing automation features such as:
Lead scoring, routing, and alerts
Advanced personalization
Intelligent cross-channel lead nurturing
Customer journey and email campaigns
Landing pages and forms
Professionals use Marketo Engage, an industry-leading product. Using artificial intelligence (AI) and machine learning, Marketo Engage's higher plans can generate predictive target account lists.
Marketo has over 170,000 customers worldwide.
Activate Your Marketo Depending on the number of customers you have. Marketo Engage's pricing can change. The first month's payment is $895.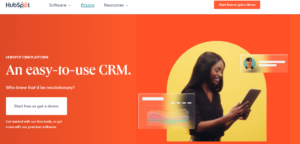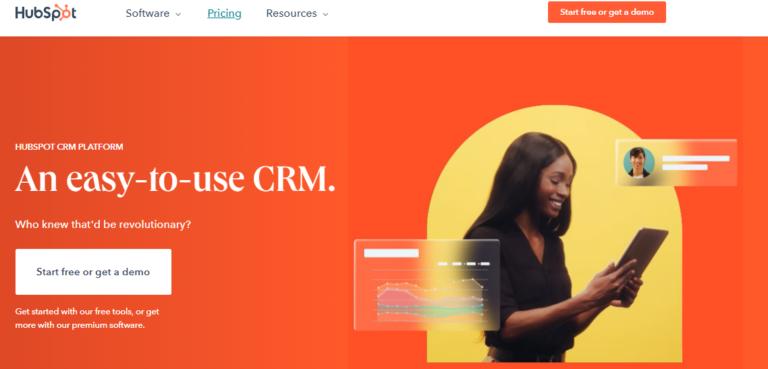 To attract, convert, close, and delight consumers, businesses rely on Hubspot Marketing Hub.
It's a one-stop-shop for your online marketing efforts, including your website, blog, email, and social media accounts.
In addition, Hubspot Marketing Hub delivers helpful information about your marketing performance so that you can keep improving your outcomes.
The most important HubSpot features are:
Live chat and bots
Custom marketing automation workflows
Email marketing
Advanced marketing analytics
Forms, CTAs, and modals
Professionals around the world use HubSpot because it is cutting-edge, top-of-the-line software. As a result, small business owners may find it prohibitively expensive.
HubSpot has more than 830,000 customers worldwide.
There is no charge for the fundamental CRM features offered by HubSpot. However, the Professional plan includes marketing automation, which begins at $890 per month.
5. GetResponse

Managing email marketing campaigns has never been easier thanks to GetResponse, an online marketing platform. An email builder, landing page builder, and a wide variety of connectors with other marketing platforms are all included.
Some of the most useful marketing automation features available in GetResponse are:
Most popular product recommendations
Welcome message templates
Workflows for abandoned carts
Behavioral targeting
Increase your online sales for a low cost using GetResponse. E-commerce platforms like Shopify, Etsy, and BigCommerce may all be used to interface with this solution seamlessly.
More than 130,000 people around the world utilize GetResponse.
Automate your marketing with up to five marketing automation processes for $49 per month with GetResponse.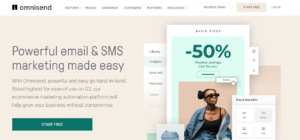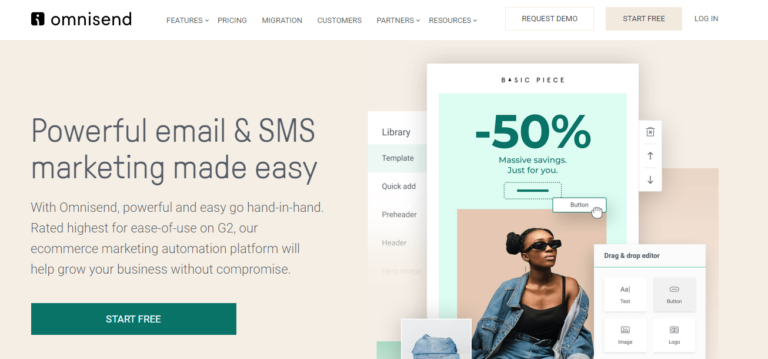 Omnisend is a marketing automation platform that enables firms to send automated marketing messages. You can easily set up and send out automatic email messages, SMS, and push notifications.
With Omnisend you can access many pre-built marketing automation workflows for:
Welcoming new customers and subscribers
Saving abandoned carts
Email, SMS, and push notifications
Customer journey personalization
Cross-selling and shipping confirmation
Omnisend is easy and engaging alternative to Tidio. In comparison to HubSpot or Salesforce, it doesn't offer advanced CRM features.
The number of Omnisend users (global): 120,000+
Omnisend Pricing: SMS and email automation tools are available in the Standard plan that starts at $16 per month. For omnichannel marketing automation, it is better to switch to the Pro plan ($99/month).


Email marketing, SMS marketing, and live chat marketing are available through Sendinblue, making it a beneficial marketing automation platform.
As a result, it may apply to a wide range of other software and tools. The free plan offered by Sendinblue makes it an excellent choice for startups and small companies.
Other features of Sendinblue include:
Transactional emails/SMS
Drag-and-drop page builder
Email heat maps
A/B testing
Sendinblue is a cheap alternative to HubSpot having similar features. There are many third-party plugin integrations available (native or Zapier-based).
The number of Sendinblue users (global): 130,000+
Sendinblue Pricing: You can send up to 300 emails per day for free. The marketing automation is available in the Premium plan starts at $65 per month.


Businesses can use Tidio's marketing automation solution to automate and streamline their marketing processes and increase productivity. A CRM system, email marketing, and lead management are all included in the solution.
Tidio is a marketing automation platform that helps organizations streamline their procedures and increase overall results.
Installing a plugin is as easy as 1-2-3 for Shopify, WordPress, or BigCommerce store owners.
A lightweight live chat widget
Lead generation chatbots
Custom bot automation workflows
Auto-generated chat pages
Automated email campaigns
Analytics
You can integrate Tidio manually with any website. It is free and offers some powerful marketing automation features. You can also seamlessly connect it with most other platforms from this ranking.
The number of Tidio users (global): 400,000+
All the essential marketing automation features (chatbots and email inbox) are free. However, the freemium plan is suitable only for small businesses without many customers. But you can increase the number of bot triggers for $39.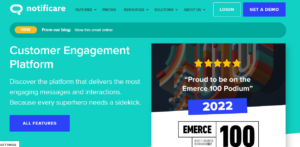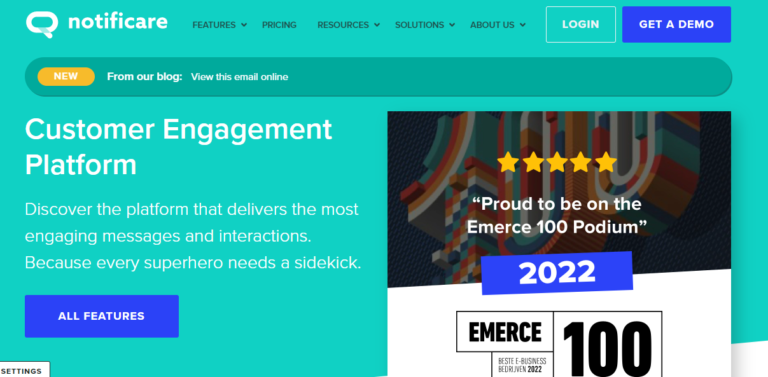 If you are looking for a robust marketing automation platform that will help your business better reach and engage its customers, check out Notificare.
Client relationship management (CRM) and data management are all included in Notificare's suite of solutions for managing customer interactions.
The unique features of Notificare, such as the ability to send targeted push notifications to customers, can help businesses engage and retain their customers.
The marketing automation features of Notificare include:
Email messages and RSS feeds
Customer onboarding and welcome messages
Lead nurturing campaigns
Custom workflow builder
Notificare is very mobile-oriented and offers advanced solutions like geo-targeting. You can try it out in the Geo Push plan.
The number of Notificare users (global): No data
Notificare Pricing: The cheapest Notificare plan costs $19/month. However, the marketing automation add-on is available only in the Enterprise plan. It starts at $759 per month.


Oracle Eloqua is a powerful marketing automation tool that offers unique features and benefits. For starters, Oracle Eloqua provides users with a comprehensive suite of tools for managing their marketing campaigns.
It includes tools for managing leads, tracking customer behavior, and measuring campaign performance. Also, Oracle Eloqua offers some features that make it easier for users to create and manage their campaigns.
For instance, the platform includes a drag-and-drop campaign builder, making it easier to create and customize marketing campaigns.
Lastly, Oracle Eloqua offers several advanced features that allow users to effectively target their campaigns and track their results.
Here are some of its prominent features:
Targeting and segmentation
Sales and marketing alignment
User-friendly dashboards
Campaign management
Lead management
Advanced Intelligence
There are three pricing packages for Oracle Eloqua: Basic, Standard and Enterprise. Specific pricing details are not publicly available.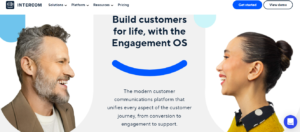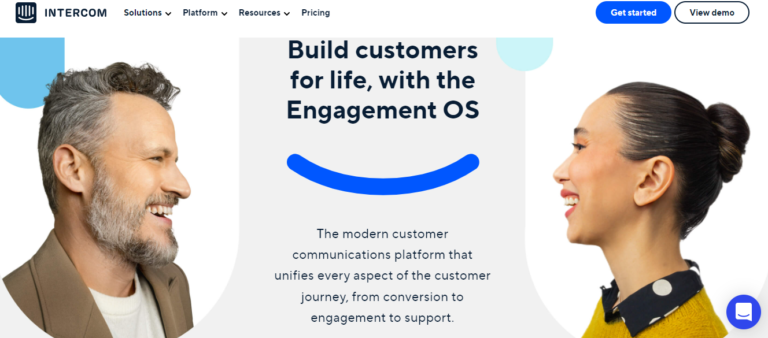 With a wide-ranging features and capabilities, Intercom is a sophisticated marketing automation software platform.
It's easy to build and manage marketing campaigns, track client behavior, and assess your outcomes with Intercom, a customer relationship management platform.
Many templates and tools are available to help you design and manage your campaigns using Intercom.
The intercom is flexible. If you want the most cutting-edge features, you'll have to pay a premium.
You can use Intercom for:
Customer communication
Time-based and behavior-based automation
Automatic knowledge bases
Smart marketing campaigns
Intercom is quite infamous for its steep pricing. Many users point out that it "punishes" companies that scale up fast.
The number of Intercom users (global): 390,000+rn
Intercom Pricing: You can do simple things like bot-based lead qualification with the Grow plan (starting from $99/month). The more users you engage with, the pricier it gets. Regular plans (Conversation Marketing/Customer engagement) start from $499 per month.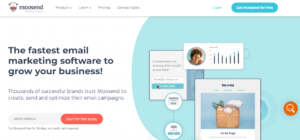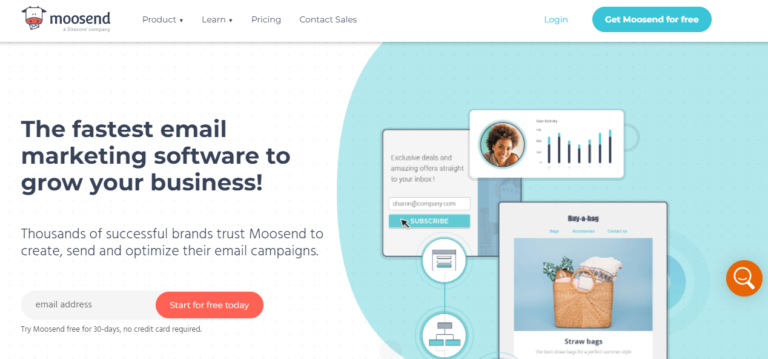 In the absence of Omnisend, MooSend is an excellent replacement. It also focuses on the eCommerce market.
More than 30 pre-built automation templates are available in Moosend. Even things like weather conditions can set off some of them!
Even so, the majority of Moosend's automated marketing operations are focused on promoting online sales.
Here are some of the notable features you can enjoy from MooSend:
Email reminders
Onboarding emails
Abandoned cart emails
VIP offers for premium customers
Some of the most powerful capabilities are available for a fraction of the price compared to competing marketing automation platforms.
Moosend has almost 8,000 global users.
You pay based on the number of subscribers you have with Moosend. You have to pay $8 a month if you have 2,000 customers. It costs $100 a month to have 10,000 contacts. For free, you can send unlimited emails and create automation.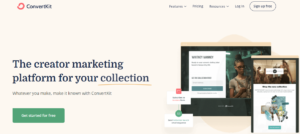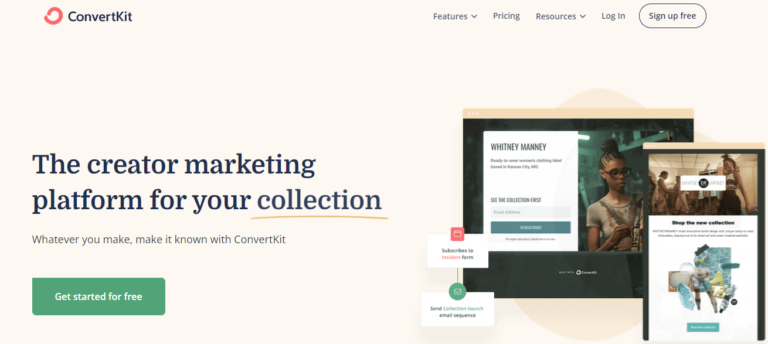 Convertkit is different from other marketing automation tools as its focus is on simplicity and convenience.
Convertkit is designed as intuitive and straightforward, with a minimal learning curve.
It makes it ideal for small businesses and individuals new to marketing automation. Convertkit also offers general features, including email automation, landing pages, and opt-in forms.
The Creator plan is required to use the automated funnels and email sequences. For a minimum of 1,000 users, the pricing is $29 per month.
The right marketing automation software should make your life easier and allow you to focus on other areas of your business. The wrong software can be a hindrance, so choose wisely. There is no one-size-fits-all solution, but the 13 B2B marketing automation software tools listed above are a great place to start your search.